provisions
We prepare your meals fresh to order, sauces and dressings made from scratch. We are committed to sourcing only from the Philippines if not our province and island, so we rely on our creativity, skills and resourcefulness to put together inventive and tasty dishes for you to enjoy.
We only source locally and what's in season, so our menu changes daily. We invite the adventurous and open minded eater to dine with us, to experience new flavors while using familiar ingredients that grow around us. We have a fixed menu for lunch and dinner, each dish a unique creation of the day.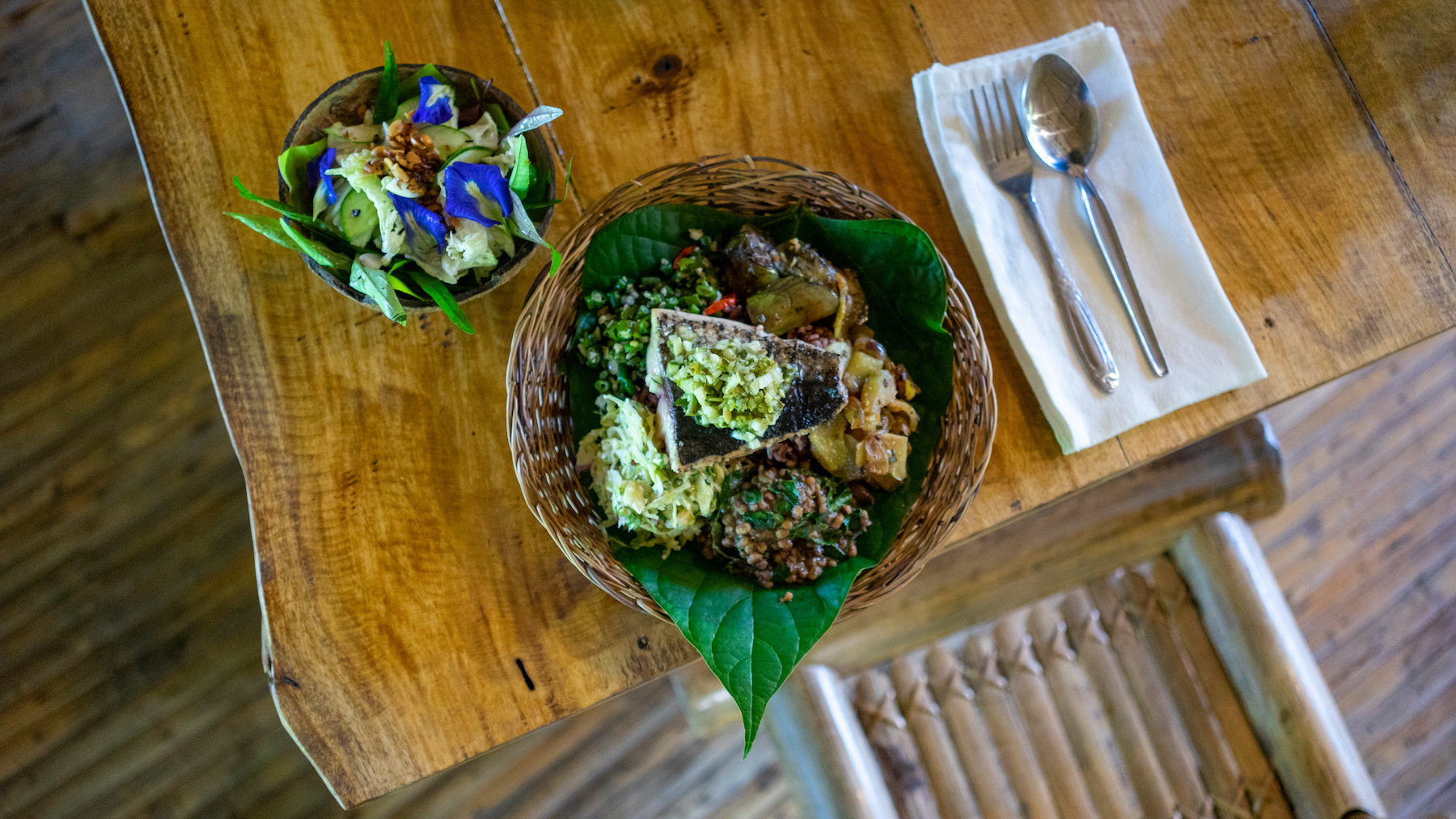 Individual Rice Plate & Side Salad:
- organic SRI purple rice with organic, free range, native ham, roasted tomato salsa, steamed kulitis, fermented cabbage
- green lettuce salad, onion, wild gherkin, radish, coconut vinaigrette
- 2 complimentary drinks per person
- 350php per person
*Our menu changes daily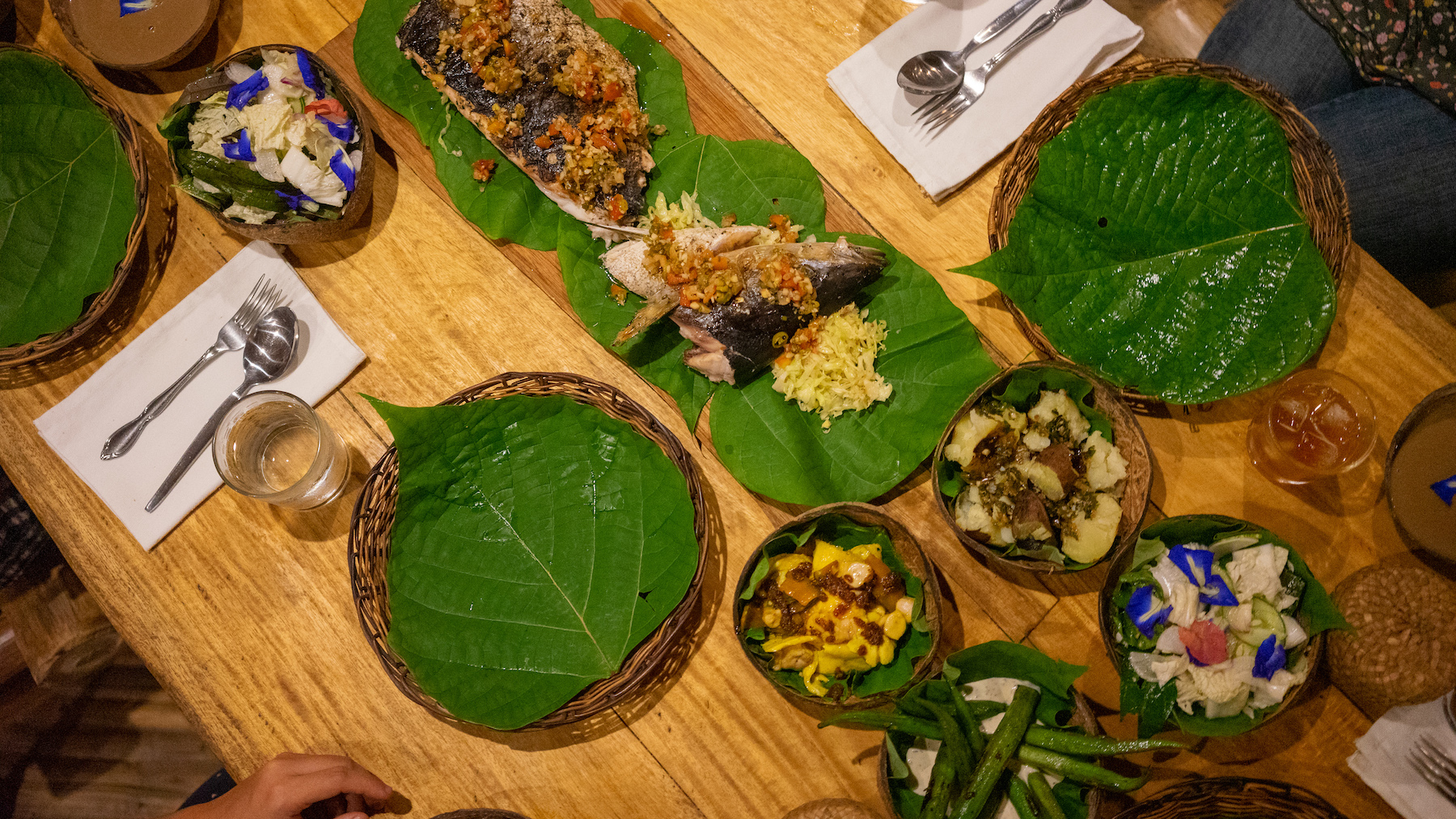 Family Style Shared Plates:
- arugula salad with camote leaves, cucumber, radish, red onion, tomato vinaigrette
- chilled pork skin salad, housemade chili oil
- roasted potatoes, steamed cabbage, camote, malunggay mayo
- grilled bansa, basil oil, sundried tomato, roasted eggplant
- coconut cream, star fruit, grated coconut, latik, flowers
- 2 complimentary drinks per person
- 800php per person
*Our menu changes daily
Space
We designed the space naturally, using the shape of the building materials, the hands and skill of the craftsmen. Our space intangibly forms from the energy and vibrations propelled by those who take part in each meal, to either echo off the walls or seep into each and every pore. We encourage this collective involvement to form a very personal and nurturing experience.
GROUPS & EVENTS
Our beautiful all-bamboo restaurant provides the perfect ambience for any event, whether it's for a business meeting, presentation, group gathering, or celebration for any occasion. Learn more about Events at Alpas by clicking the button below.
HOURS OF OPERATION
MONDAY closed*
TUESDAY closed*
WEDNESDAY 12pm-2pm // 5pm- 8pm
THURSDAY 12pm-2pm // 5pm- 8pm
FRIDAY 12pm-2pm // 5pm- 8pm
SATURDAY 12pm-2pm // 5pm- 8pm
SUNDAY 12pm-2pm // 5pm- 8pm
*Breakfast available to overnight guests only.
GETTING HERE
Please click here for directions